The study

Society and life in Germany are constantly changing. Current developments such as the pandemic, the parliamentary election or major events like demonstrations and protests can have a big impact on people's moods and opinions. In our study, we ask randomly selected people in Germany about their attitudes and personal opinions on such events and general developments in society, politics and religion. To monitor the developments and trends in public opinions in the long term, the surveys are conducted on a yearly basis since 2021.
Contents
The study aims to give people in Germany the extensive opportunity to express their opinion on society, politics and religion. It focuses on views and perception of social developments, personal attitudes and one's own living environment. Central point to all these topics are always the subjective, individual perceptions and experiences.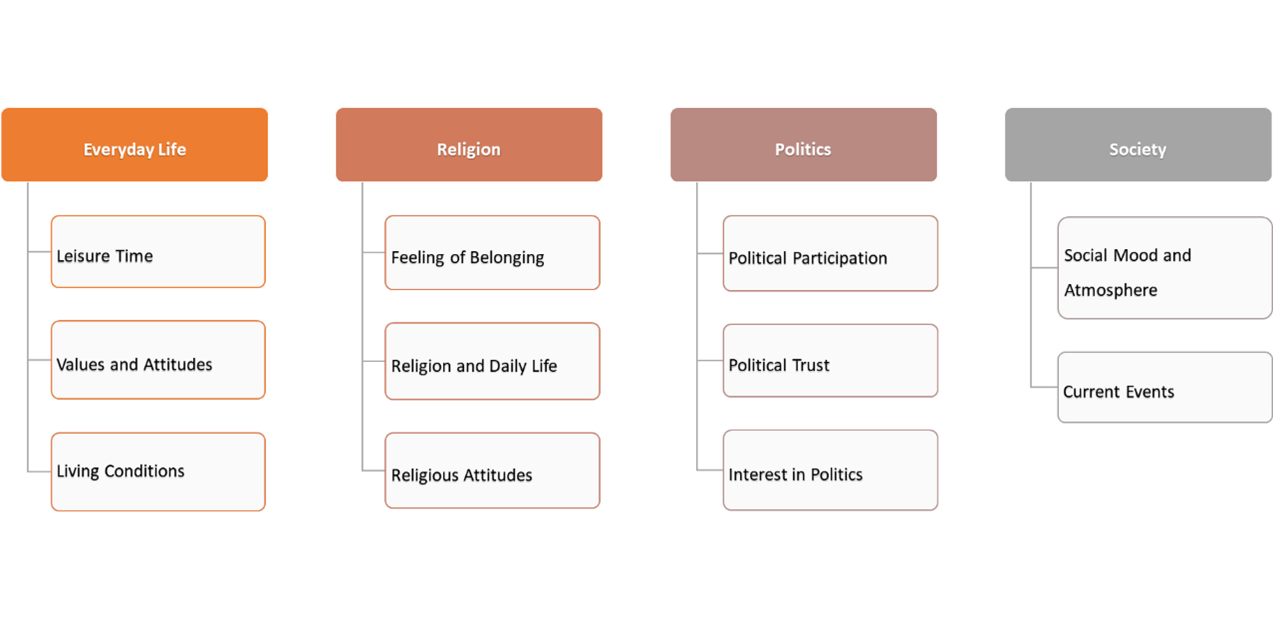 Characteristics of the study
Understanding relevant issues: Survey on important topics that shape the life in Germany – society, politics and religion
Identifying changes: With the start in 2021, a yearly survey is carried out to record trends and changes in public opinions and moods
Recognising diversity: Representative survey of randomly selected people across Germany from different social, cultural, and ethnic backgrounds and with various political beliefs and religions
Project schedule
Starting in 2021 the survey will be conducted every year between January and April. In the following years from 2022 on, a largely constant questionnaire is used to capture developments in the mood in Germany. In order to react to current social developments, e.g. protests, topics of discussions in social media or political events, the questionnaire contains a module on such topics that can be changed annually.

After completion of the fieldwork and data evaluation, the results will be published and made available to interested parties from science, politics and the public. The findings from the surveys, as well as current changes and new events, are incorporated into the questionnaires for the subsequent surveys.